NEW! Neck Roller Cream
On-the-go firming roller
Chin up. Now you canvisibly smooth fine lines and wrinkles on the go.
Regular price

Sale price

$27.99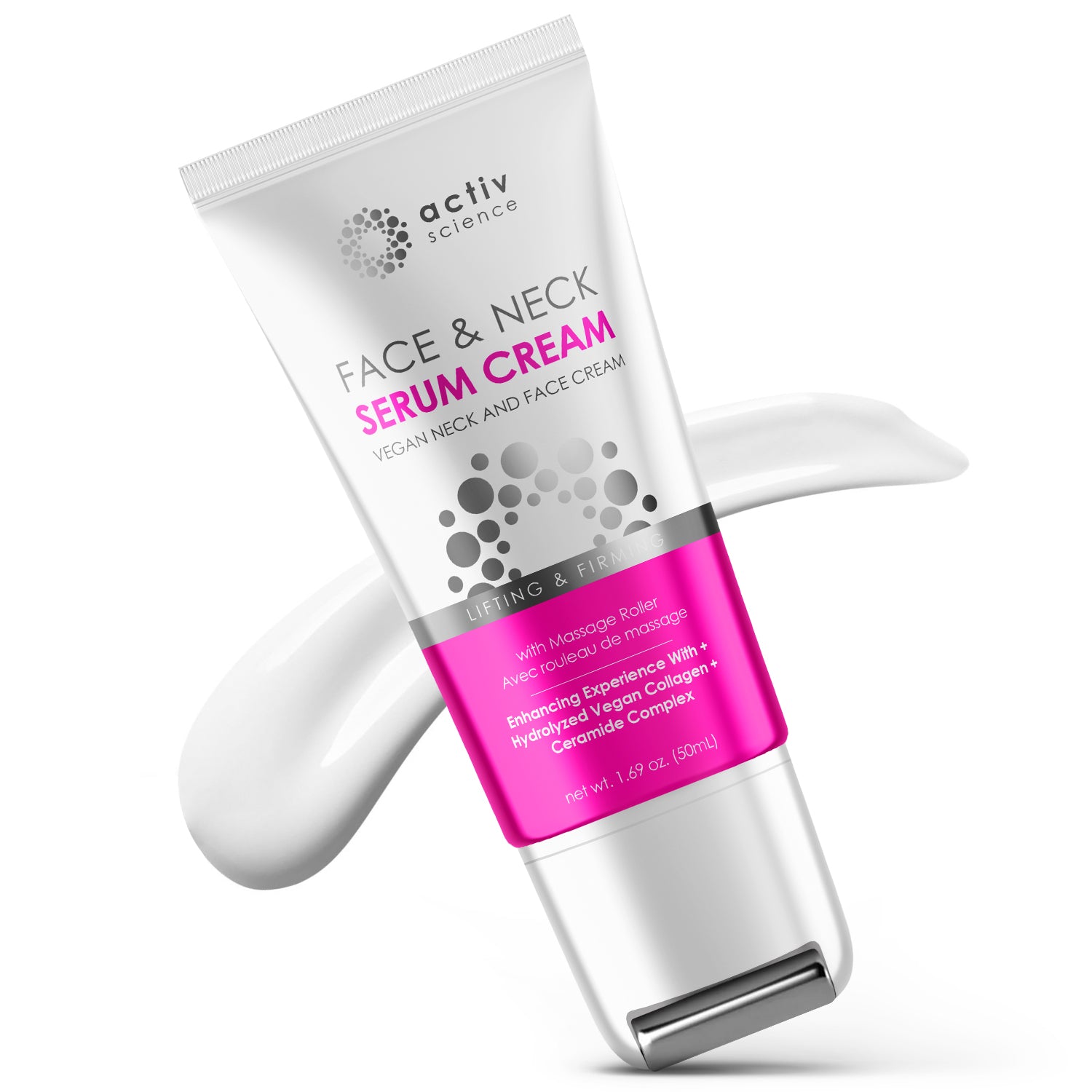 Say no to wrinkles with triple firming technology.
Description

Triple firming action derived from our best age-defying formulation made with Retinol, Hydrolyzed Collagen, and Hyaluronic Acid. Gentle enough for daily use on sensitive skin. Beneficial in fighting off signs of aging. Essential for youthful-looking skin.
Key Ingredients

Retinol – One of the best age-defying ingredients, retinol is gentle enough to be used daily to even out skin tone and help improve appearance of wrinkles and fine lines.

Hydrolyzed Collagen – Essential for youthful looking skin, collagen plays a vital role in achieving a firming and tightening effect around the delicate neck areas.

Hyaluronic Acid – This ingredient is beneficial for people with sensitive skin, by fighting off signs of aging and helping to promote overall skin radiance.
Full List of Ingredients

Purified Water, Caprylic/Capric Triglyceride, Cocos Nucifera (Coconut) Oil, SimmondsiaChinensis (Jojoba) Seed Oil, Aloe Barbadensis (Aloe Vera) Gel, Stearyl Alcohol, Stearic Acid, Isopropyl Myristate, Retinol, Hydrolyzed Collagen Protein, Hyaluronic Acid, Acrylates/ Steareth-20 Methacrylate Copolymer, Phenoxyethanol, Caprylyl Glycol, Potassium Sorbate, Imidezolidinyl Urea, EDTA, Carbomber, Persea Gratissima (Avocado) Oil, Organic MatricariaRecutita (Chamomile) Flower Extract, Tocopheryl Acetate (Vitamin E).n policies, size guides, and other common questions.
Directions of Use

1. Squeeze a small amount onto the roller.
2. In long motions, smoothly roll across the face and neck.
3. After usage, wipe up the excess with a tissue and store with a closed lid.